We provide Monitoring & Evaluation (M&E) and Third Party Monitoring (TPM) with experience that spans the full range of sectors
Interaction has the capacity to undertake all stages of M&E and third party monitoring: from designing the tools to data collection, data analysis and reporting including dissemination of results.
In field monitoring, we have the strongest field capability and  geographical reach guided by our security policy and our understanding of the local context and contextual dynamics, and adopt adaptive approach to navigate the volatile challenging environment, and use innovative technologies in data capturing including built-in constraints for validation. Our field monitors are experienced in conflict-sensitive M&E and have essential negotiation and mediation skills ensuring that we deliver results in spite of working in an insecure conflict situation.
In data analysis and reporting, Interaction has strong analytical skills with the ability to merge and organize large datasets, and to analyse, interpret, visualize and present large amounts of information, and to communicate findings disaggregated by variables of interest to clients' information needs tailored to different audiences with attention to detail and accuracy.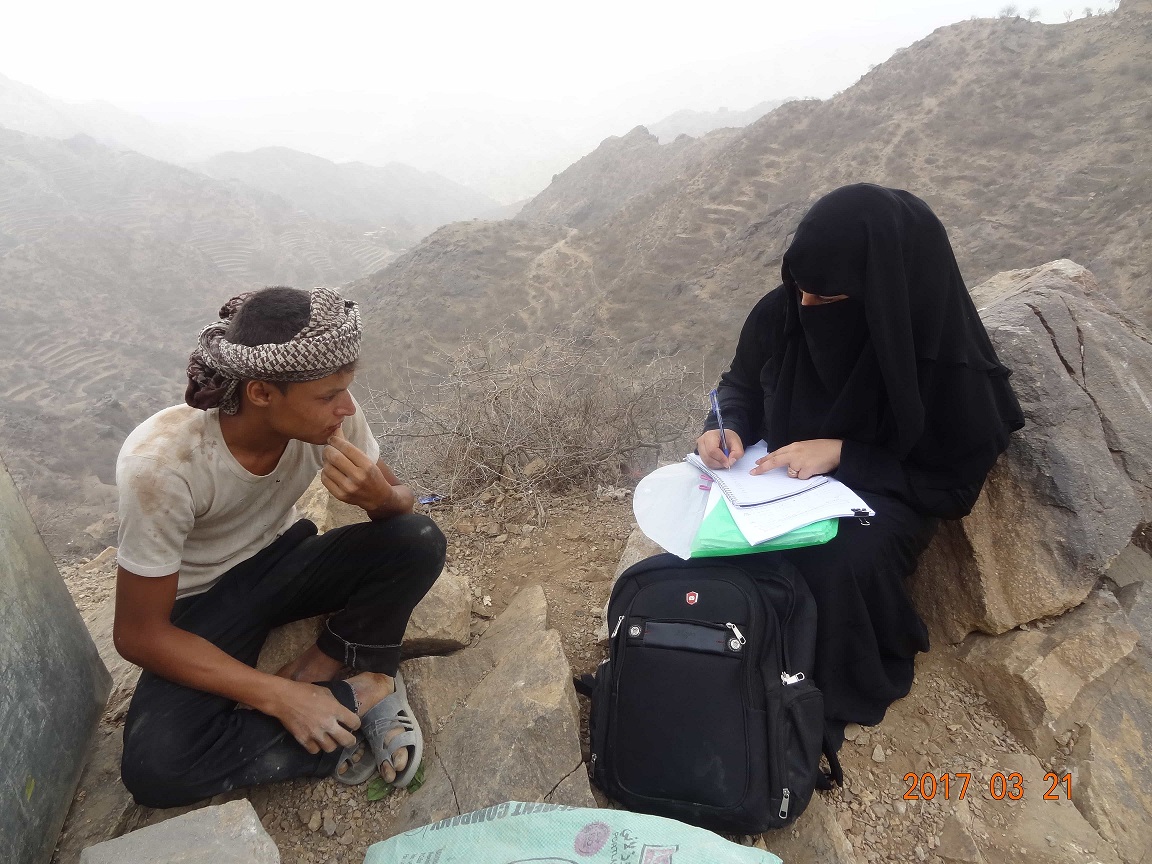 Examples of our Surveys & Research experience include:  
 Transforming Cash Transfers: Beneficiary and community perspectives on the Social Welfare Fund in Yemen in cooperation with Overseas Development Institutes (ODI)

Client Satisfaction Surveys of Urban Water Supply and Sanitation Services in seven towns
Household Socio-Economic Surveys in the Towns of Manakha, Khamer, Howta, Dhale'e, Mahweet and Damt
Participatory Organizational Assessment of Community Based Organizations in Sana'a, Hodeidah, Aden, Dhamar and Hadramout Sayon
Scoping, Planning & Design
Examples of our Scoping, Planning & Design experience include:  
Institutional Assessment of the Water Sector
Institutional Assessment of National Water Resources Authorities (NWRA)
Institutional Action Plan and Capacity Building Plan for Water Sector Stakeholders#
National Action Plans for Children and Youth
Survey on Harmonization and Alignment in Yemen
Participatory Hygiene Promotion Activities in Selected Rural Areas of Yemen
Audience Segmentation Survey for SFD Communication Strategy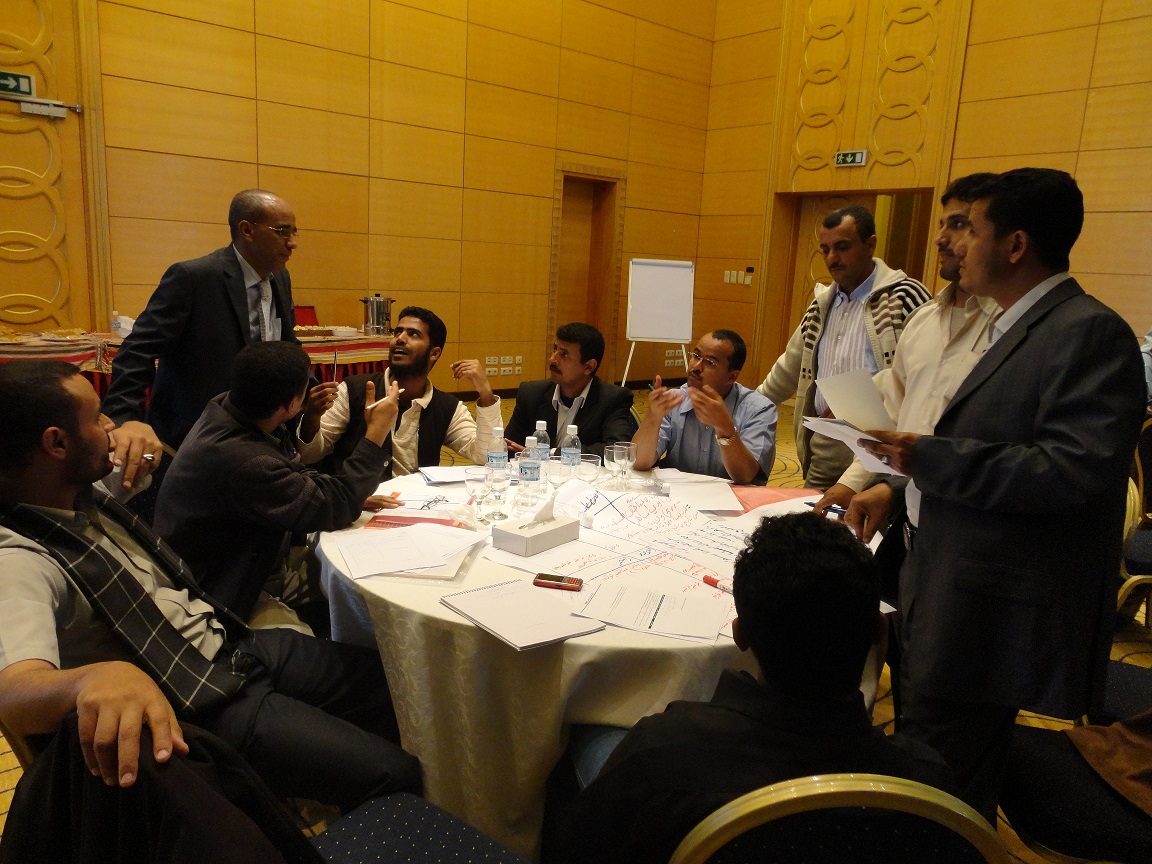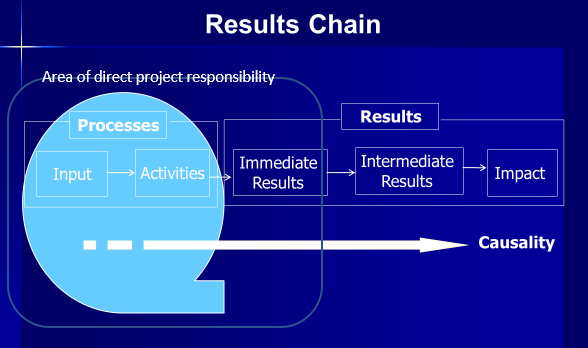 Interaction assists agencies in utilising the results-based management approach. Results-based monitoring and evaluation is a systematic approach to track results at outputs and outcomes level and to assess impacts. Outputs are often monitored by project staff and serves as organisational learning to inform decision, but can also be done by a third-party. Monitoring efforts, ultimately feed into evaluation (either midterm or end of project) to assess outcomes and impacts.
Evaluation & Third-Party Monitoring
Examples of our Evaluation & Third-Party Monitoring experience include:  
CSSF Third Party Monitoring of its two projects in Yemen (sub-contracted by ITAD to design field tools, conduct field monitoring, data analysis and report writing), Nov 2018-May 2019.
Third Party Monitoring Services for Japan Platform Projects in Yemen, Oct-Dec 2018
Independent Monitoring of DFID Yemen Program in partnership with the British Council and ITAD), Sep 2014-Oct 2018.
Final External Evaluation of GIZ Program on Conservation and Sustainable Use of Biodiversity in Yemen, Jan-Feb 2018.
CSSF Third Party Monitoring of Community Peacebuilding Pilot Project (sub-contracted by ITAD), Jan-May 2018.
Multi-dimensional Livelihoods Quantitative Assessment in Conflict Affected Areas, UNDP, Dec 2013.
Livelihoods-Conflict Interaction in Yemen, a qualitative assessment in conflict affected areas, UNDP, Dec 2013
Final External Evaluation of GIZ Program on Conservation and Sustainable Use of Biodiversity in Yemen.
National Social Protection Monitoring Survey for UNICEF in cooperation with IPC
Special Performance Assessment of Dhamar Participatory Rural Development Project (DPRDP), Dhamar.
Mid-Term Review of Dhamar Reproductive Health Program, Dhamar.
Impact Evaluation of Community Livelihoods Project's Grants in Health, Education and Economic Development.
Real-Time Evaluation of UNICEF Response to the Emergency in Northern Yemen in partnership with GPPi.
Mid-Term Review of MSF's Aden Primary Health Care Project, Aden.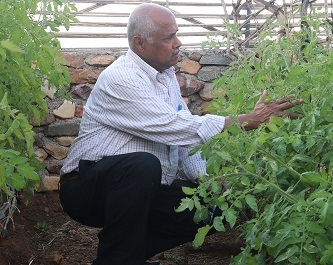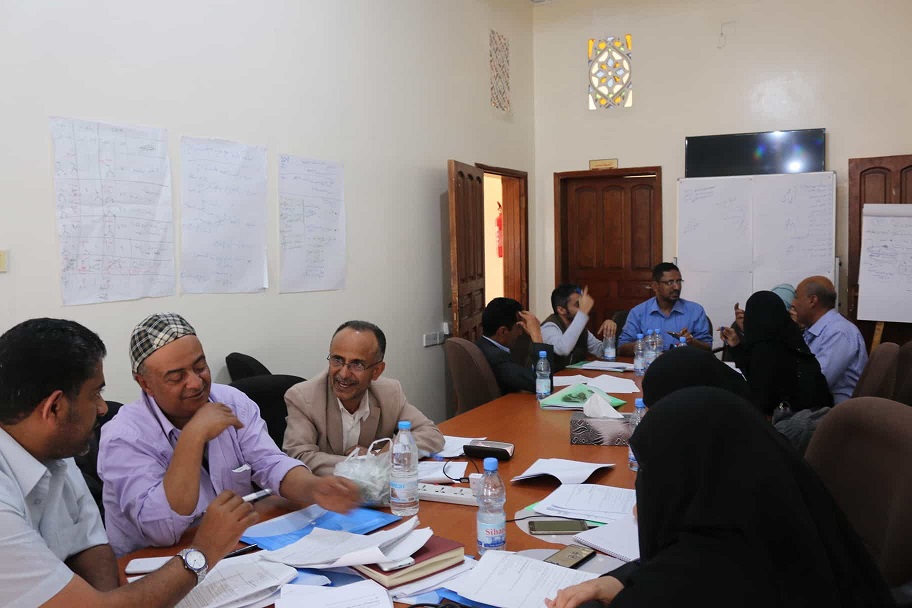 Facilitation & Capacity Building
Examples of our Facilitation & Capacity Building experience include:  
Facilitation of the Reproductive Health Technical Group (development partners and national actors)
MNH Retreat Workshop
Capacity Building of Community Based Organizations in nine governorates
Training of National Facilitators for the Social Fund for Development
Training of Health Office Personnel in M&E and Report Writing
Evaluation of the capacity building programs for the MOE personnel